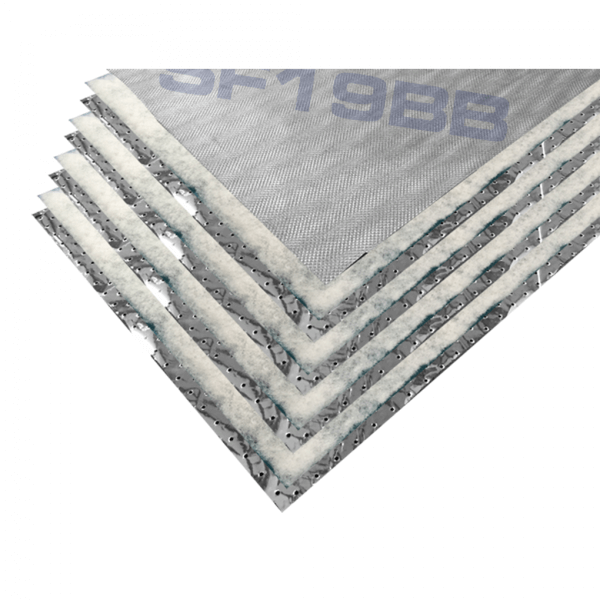 Op voorraad
Isolatiefolie supperfoil SF-19 BB
Opgebouwd uit 9 lagen hoogwaardig isolatiemateriaal
RC waarden van 2,22 voor schuine daken
Damp-open isolatiemateriaal
De Isolatiefolie superfoil SF-19 BB is een hoogwaardige folie dat is opgebouwd uit 9 lagen damp-open isolatiefolie. Dit betekend dat de isolatie folie ademend is en damp-open. De SF-19 BB heeft een isolatie waarde van 2,22 tot 2,53 RC en het heeft slechts een dikte van 75mm. Zo kan het toegepast worden tegen het dakbeschot maar kan het ook verwerkt worden in de muur. Daarnaast is het gemakkelijk op maat te maken met een grote schaar of elektrisch snijapparaat. Hierdoor is uitermate geschikt voor renovatie en nieuwbouw.
Heb je advies nodig of een vraag?
Neem contact met ons op. Onze dakpanspecialisten zitten klaar om je te helpen.
Al 11 jaar de online dakpannenspecialist
Klanten geven ons een 8.7/10 op Trusted Shops
Goedkoopste van Nederland
Spoedlevering mogelijk